Graduation
Our Graduation staff liaison, Roger Doucet can be reached by email at maclachlans@lrsd.ab.ca or by phoning the school at 403-646-2264.
Graduation Fees: Graduating students participating in the school graduation ceremony are expected to pay a fee as set each year by the graduation planning committee. The fee varies depending on the fundraising efforts of each individual student to a maximum of about $180. This money covers the graduates' banquet ticket, decorations, rental of facilities, linens, plates, glasses and other assorted expenses relating to the school graduation ceremony.
The Alberta Guide to Education outlines exact details for Graduation requirements for the following Diploma and Certificate requirements;
Alberta High School Diploma (summary chart of requirements is below)
Alberta High School Diploma (Francophone)
Certificate of High School Achievement
Certificate of Achievement
Certificate of School Completion
Mature Student
High School Equivalency Diploma
Find out what's necessary for finishing high school here.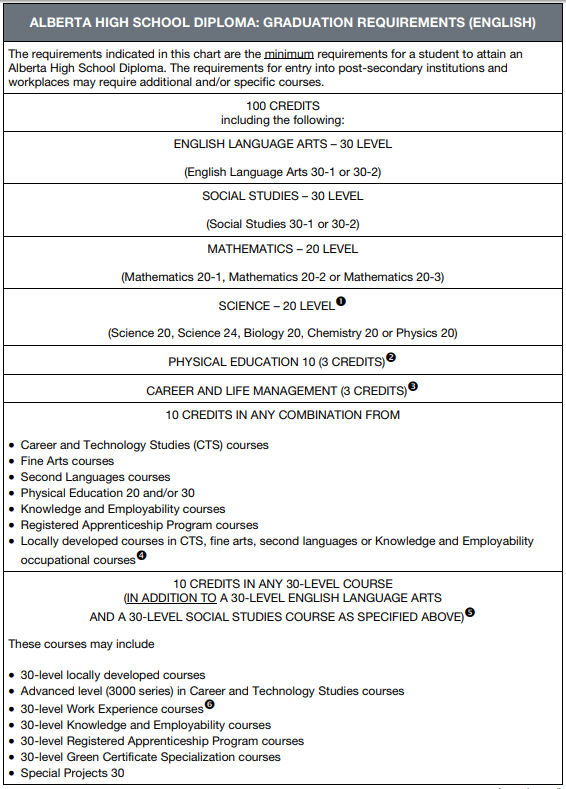 Grad Flower Fundraiser
The Grad spring flowers arrived yesterday for their fundraiser! Huge thanks to the JTF staff for stepping to assist with unloading to allow this initiative to go forward. Thank you also to our many (repeat) customers for your support expect calls from your graduate to arrange delivery any time.